RTC offers something like Park & Ride, I found one parking lot easily, but it was unclear, when busses go. So I decided to go into the center by car, and i found an underground parking facility.
Don't rely on assumptions. Next to where I was parking (on level 1) there was an exit stairway. By going up I passed levels 2 to 6 before I saw the sun. So don't rely on the order of levels in underground parking and parkades.
Being on top, i decided to tag my parking position and found out that my mobile was in the car. So I went 6 levels down and up again.
Only then I took notice of the noise around me. I tried to find out what it was about. The few french words I could interprate and the average Age of participants in the demo and the fact that it was Friday inspired my fantastic analytical capabilities. Yes ist was "Fridays for Future"!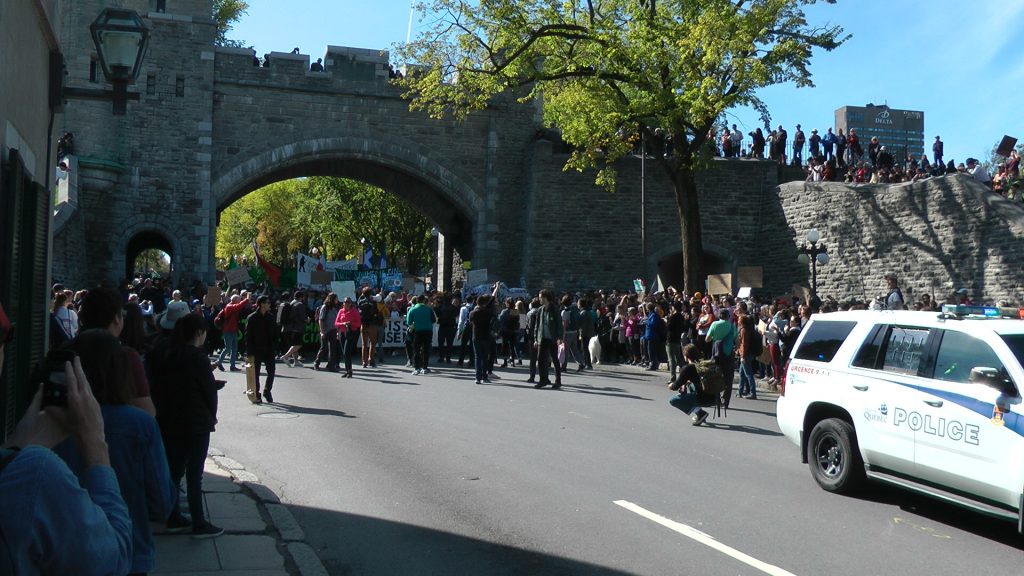 Soon the procession took its way through Quebec. So I decided to spend the time in a typical Quebec restaurant. The photo on top shows the georgeous rest room facilities of the restaurant. After that i started my sightseeing tour.
It is now the end of my visit and I enjoy a Mokka Frappè in "Second Cup Cafe".