Sunday noon we were on a whale wathing tour. It was a fascinating experience with many pictures and video scenes.
Thereafter we left Tadoussac for Saint Simeon heading to Camping Famille Morin. From Tadoussac we had to cross Saguenay River by ferry (free of charge). On the photo I am about to leave the ship.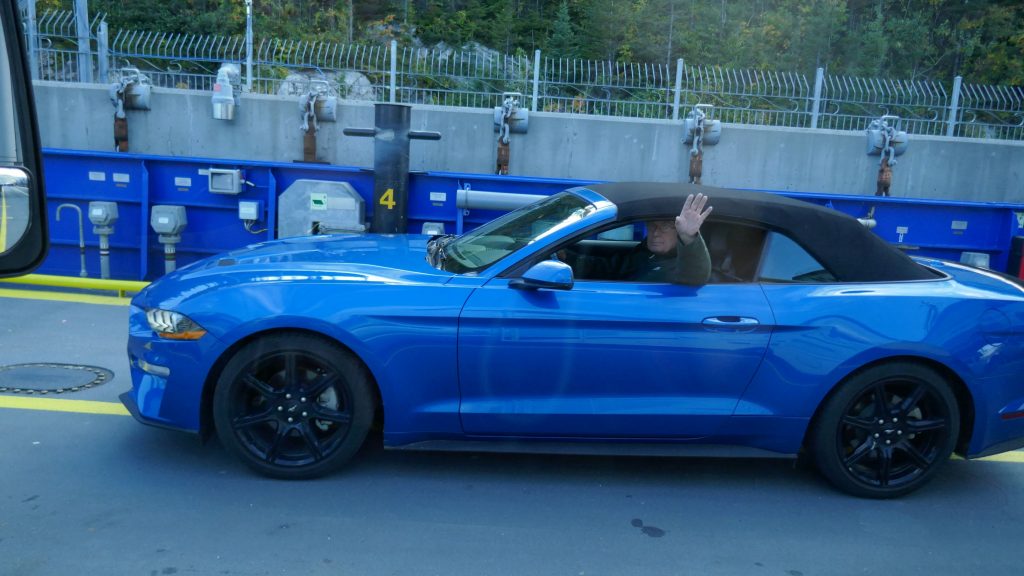 It took about 30 Km to reach our destination.