Sunday started with a nice dawn. On my way to Leopolds RV, where we had breakfast, I made a few photos:
Breakfast, packing, and off we went, away from that camp ground. On our way we passed Lake Mink, that had a nice colour shading:
In Golden Lake Campground we didn't find a Cabin, they rent out only for two or more nights. But we found a nice Cabin at the neighbour's (Mountainview Cottage Resort), all new, well equipped: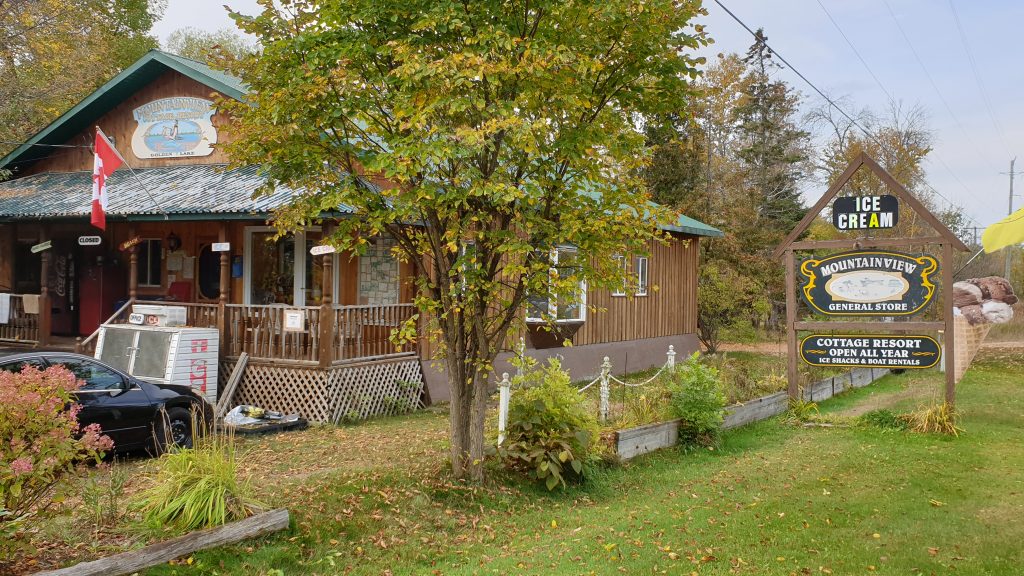 Originally we wantwd to stay only for one night. But the place is so beaouiful, we are thinking about staying one more night. Maybe we try some fishing tomorrow – for the first time in our lifes. The owners are very friendly and helpful. Maybe they help us with our first fishing experiences, too. This area apparently is a fishing paradise.